If you want to escape from the excitement of Cyprus coastline or if you are simply travelling through Troodos mountains, a good option is to visit some of the charming little villages that are scattered all around the area. Here are three of them: Kyperountas, Kakopetria and Pedoulas. Don't hesitate to ask in tourist information centers if there are activities and festivals planned while you are there as they are unique occasions to discover more about local life, Cyprus gastronomy and colourful characters!
Kyperounta and the apple festival
Today, as we are in autumn now, a large apple festival is organized in Kyperounta. Katia, a nice lady from the tourist center, gave us this information when we where staying in Larnaca.
-"The local festivals in tiny villages are the best places to discover more about our rich culture and heritage, she said. Unfortunately, very few tourists are looking for that kind of events as they are more attracted to our sunny beaches and maybe they are not aware of things of interest happening in the country side of Cyprus."
When we arrive in Kyperounta, the village is crowded and the atmosphere is very joyful but it's true that we don't see many other tourists. This is a pity! A huge market is taking place within the fair, and the stalls overflow with apples and homemade apple products: pies, jams, warm compote, strong schnaps and fresh ciders…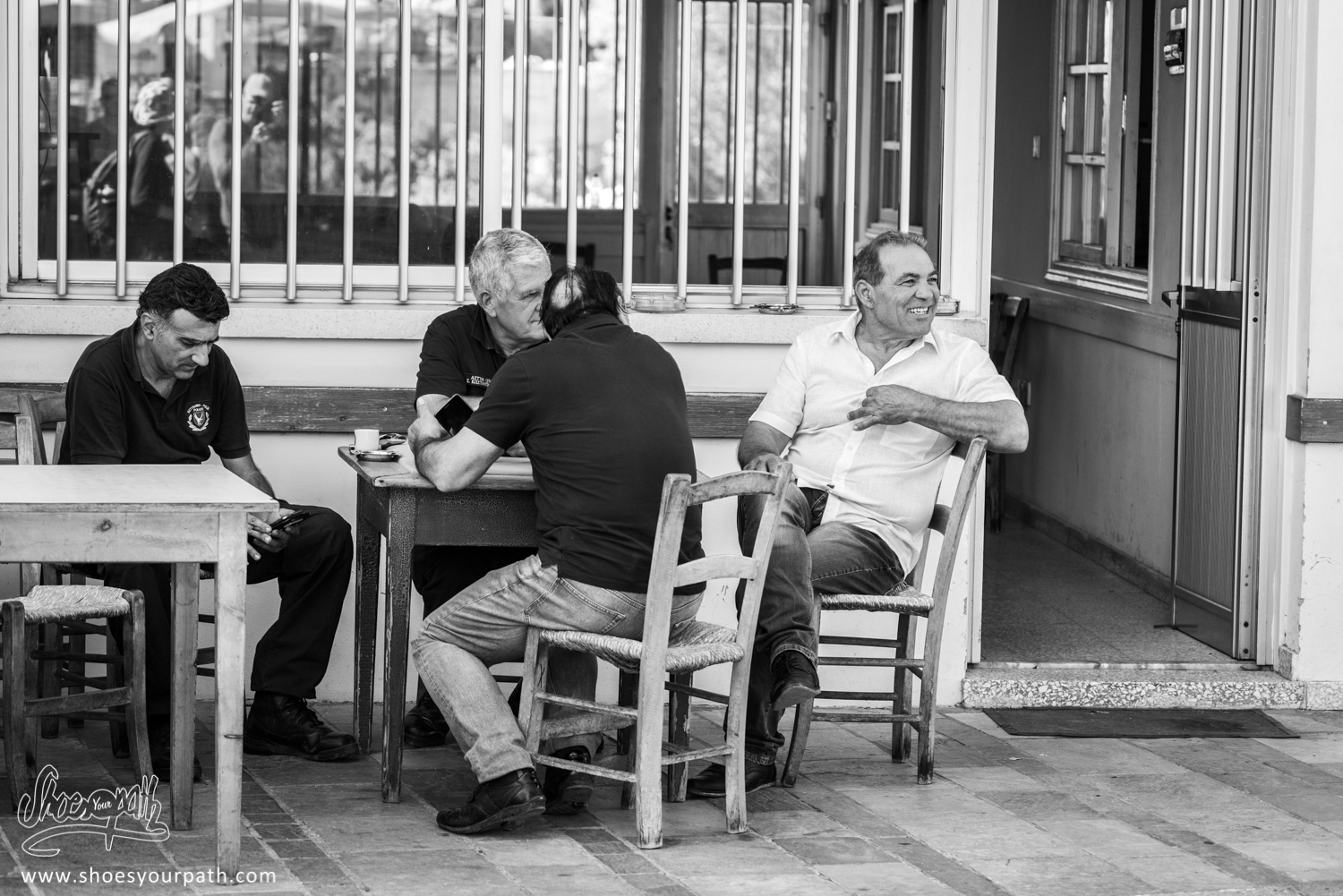 There is plenty of animation and traditional music played in the streets of Kyperounta. In this stall, some grandmas are preparing a local recipe of apple compote in huge steaming pots. Yammy! In that stall, four beautiful young ladies, called the Chicas de Manzanas, are selling homemade pancakes coated with fresh apples, cinnamon and honey. On this side of the street, lots of old people preparing some kind of small fried crêpes. On the other side, a charming young man presenting his newly brewed cider. This must be some kind of paradise!  Very old men are sitting cyprus-like in the shady terraces of cafes, observing quietly the mess taking place in their streets. A few couples are playing backgammon. Groups of young people are wandering happily around, displaying long hair and tattoos. There are so many delicious things to try on the stalls, completed by a giant barbecue roasting juicy capsicums and greasy skewers.
On the main square of Kyperounta, Cyprus TV has set up its cameras. Dancers and comedians are soon starting their show. We can't get to the bottom of the plays as we don't speak the language but their colourful costumes and dynamic danses are really pretty. A crowd of people has quickly gathered around to watch the action going on. Soon after the show, Quentin asks the comedians if he can take a few pictures of them next to the beautiful orthodox church, which is small but quite nice too. The comedians are happy to oblige as is the village's pope himself!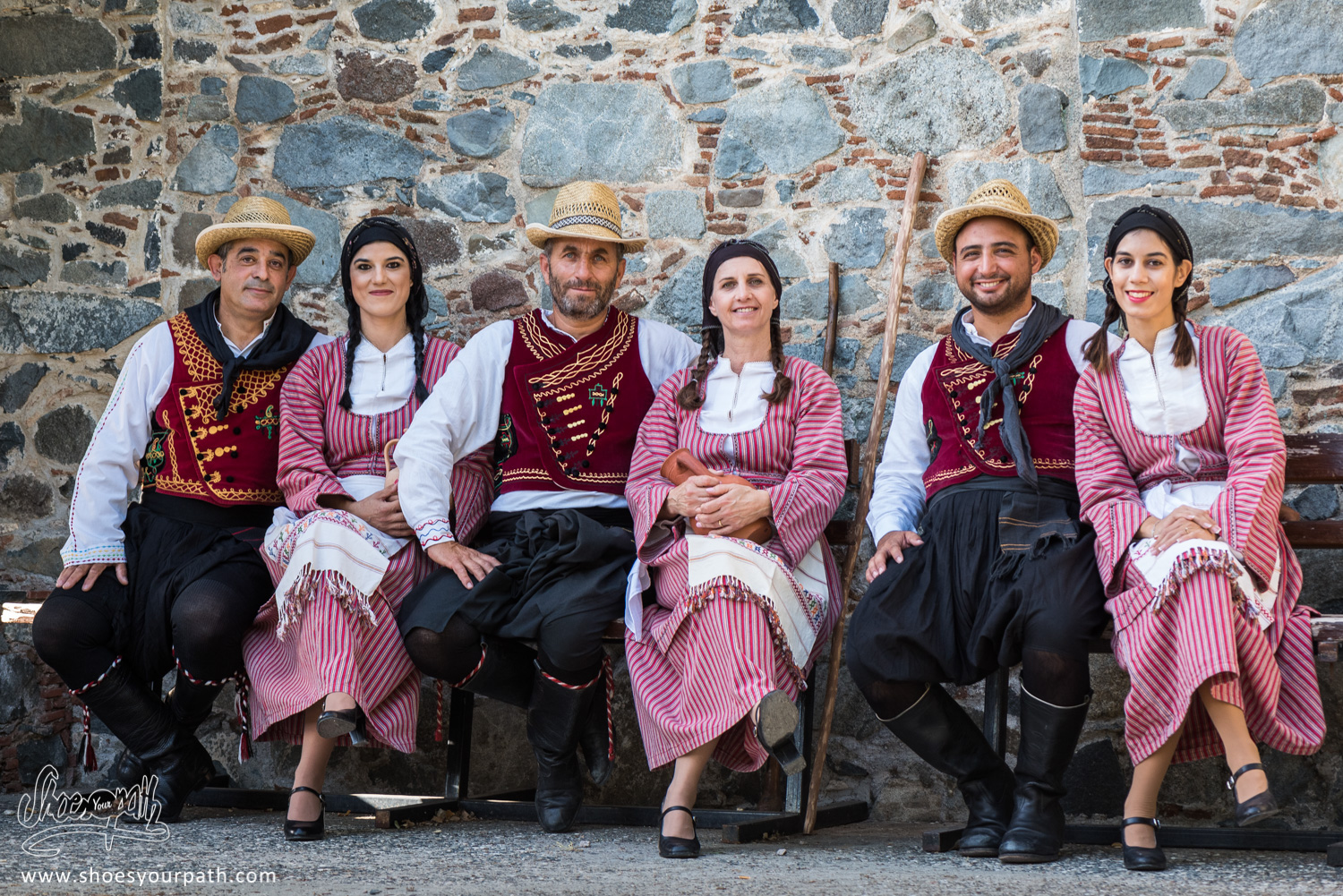 Kakopetria and its old village
If you like old medieval streets, then you really should go to the historical center of Kakopetria! The century-old buildings and small churches have been beautifully restored, cats are running around and flowers are blooming on the window sills. Very nice place to visit! You can end your tour by a gentle stroll along the refreshing river down the old town then get back to the more modern part of Kakopetria where you'll find yummy cafes and restaurants!
A little bit out of town, you'll find the wonderful byzantine stone church Agios Nikolaos tis stegis built in the 11th century and indexed in Unesco Heritage. There are many places to stay around, hôtels, guesthouses etc… and even a camping ground, the Platania, for travellers on low budget.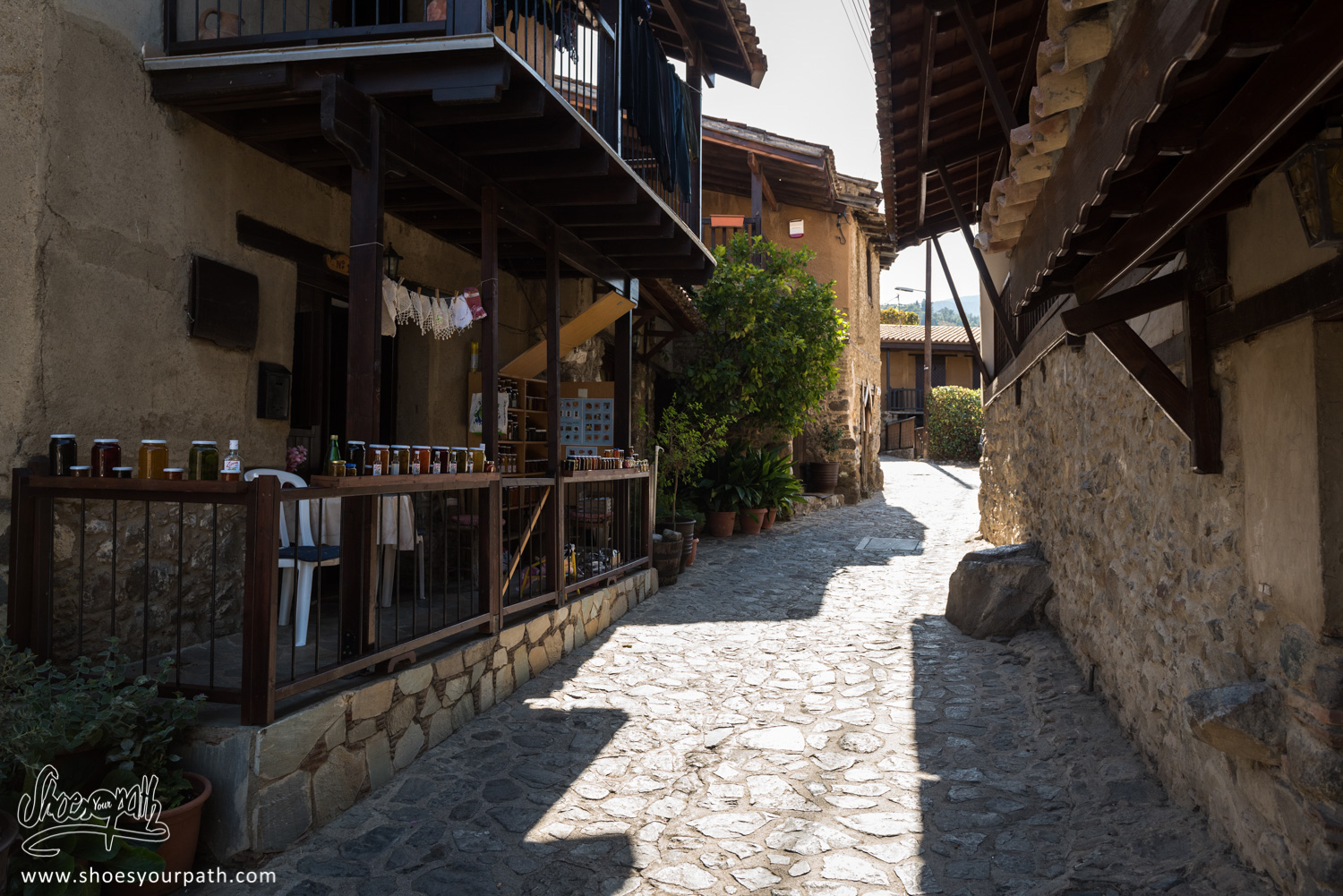 Pedoulas and the ancient chapel of Saint Michael Archangel
Pedoulas is small town is sitting on the side of a hill and attracts some people from worldwide thanks to two religious treasures. A piece of the Holy Cross that is kept in the large white church in the city center and the small Saint Michael Archangel chapel dated back to 1474.
You can't miss the Holy Cross church, but finding the Saint Michael Archangel chapel will require a little bit more effort as it is hidden in a small street downtown. Thankfully there are signs everywhere in the streets of Pedoulas to guide you to this holy place. The chapel has got a very humble appearance from the outside, but the true treasure is hidden inside: all the walls are covered with beautiful naive frescoes! Visiting Pedoulas truly is a deep dive in european history!
It is now time to leave the villages behind and go back to the beautiful nature treasures of Troodos. Tomorrow at dawn we'll start walking on one of the most beautiful treks in Cyprus: the Atalanti Nature Trail!
M. & Mme Shoes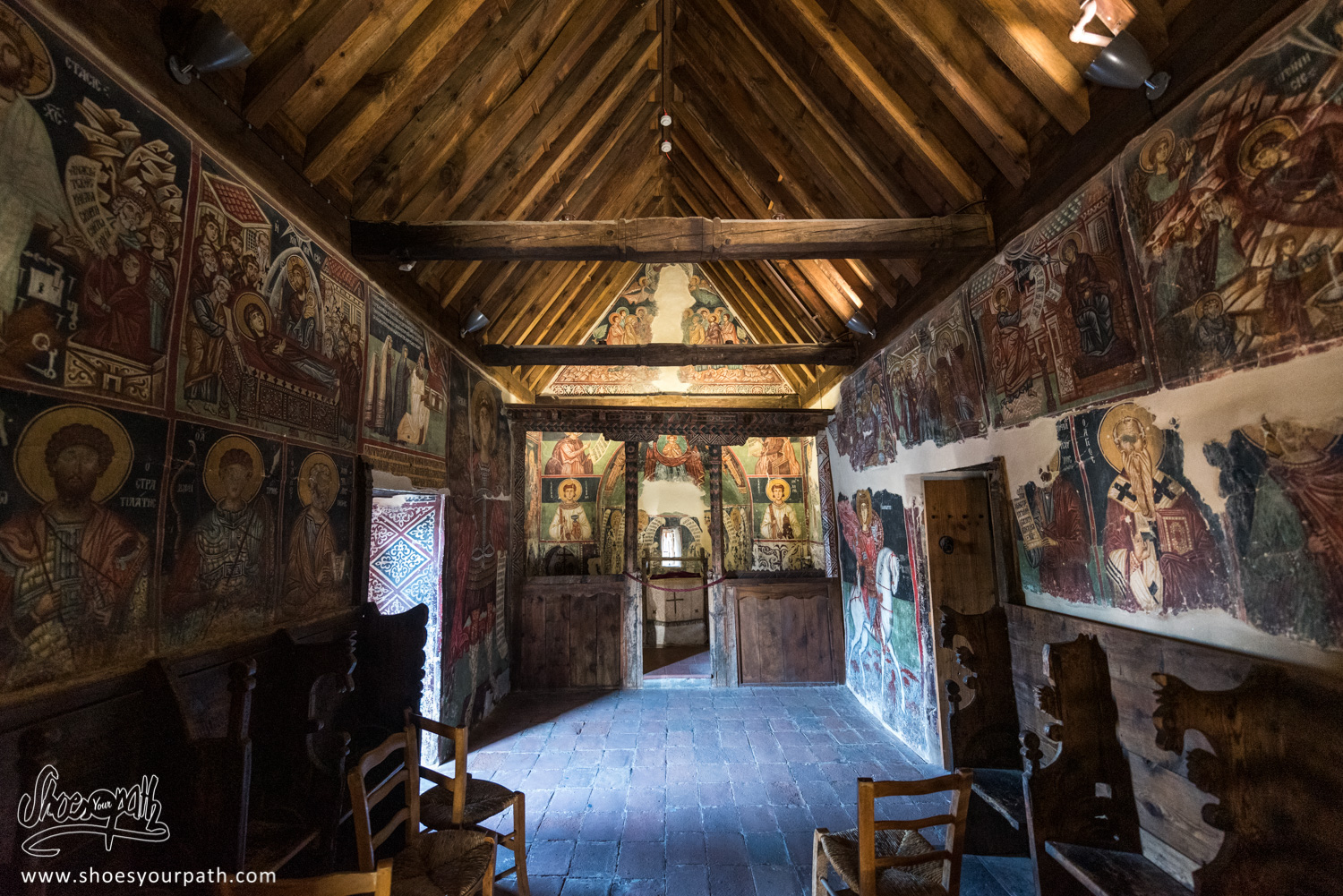 Portraits from Cyprus